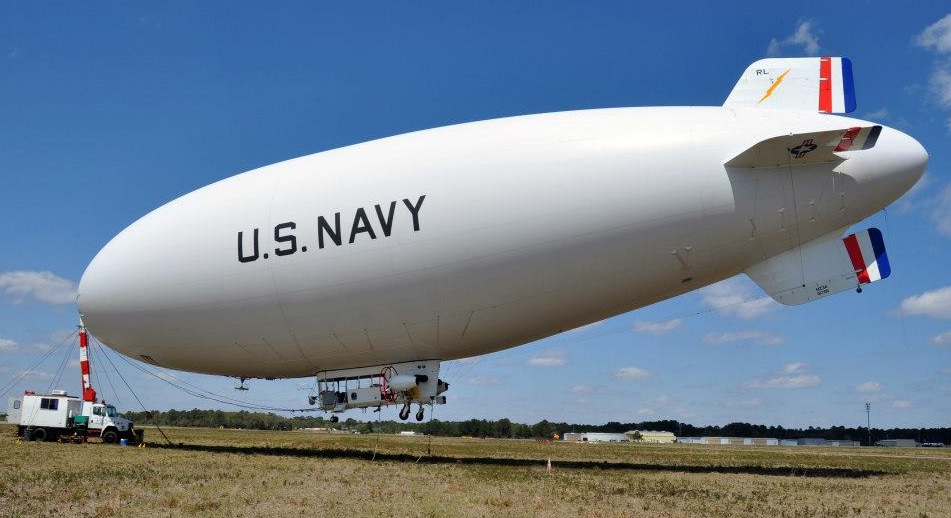 The U.S. Navy's only airship currently in operation, the MZ-3A, flew demonstration flights this month to explore the blimp's potential for intelligence and surveillance operations in the Caribbean Sea and Eastern Pacific Ocean. Surface Optics' full-motion video spectral imager was on-board to participate in the U.S. 4th Fleet test flights out of Fernandina Beach Municipal Airport (Fla.).
"One of the things we do have on there is a hyperspectral system, a spectral imager, and these are one of the technologies that hopefully will be able to look at items of interest underneath the water," said 4th Fleet analyst Ciro Lopez during pre-flight interviews with The Florida Times-Union and news4jax.com. "We have some targets off of Naval Station Mayport and they'll be doing a little bit of cat and mouse to see if the airship is able to detect them."
Full-motion video spectral imaging (FMV-SI) combines the real-time, situational awareness provided by full-motion video with the spectral intelligence that aids in the detection, identification and management of targets based on their inherent signature. Utilizing a smaller number of spectral bands (16), than conventional hyperspectral imaging, FMV-SI can acquire and process identifying target signatures in a single frame of spectral video. By delivering real-time spectral identification of targets, the FMV-SI provides a distinct tactical advantage in live operations against smugglers.
Inside the U.S. Navy's MZ-3A lighter-than-air blimp which can carry a pilot and up to 9 passengers and reach a 45mph maximum speed. (Video originally posted on the U.S. Naval Forces Southern Command & U.S. 4th Fleet facebook page)
Rear Admiral Sinclair M. Harris, Commander of 4th Fleet U.S. Naval Forces Southern Command, further detailed the airship's capabilities in detecting illicit trafficking. "Transnational criminal organizations (TCOs) utilize an array of tactics, low observable and high speed vessels, masked communication signatures and sophisticated coordination to smuggle illicit cargo into the U.S. every year. One way to enhance detection efforts against illicit trafficking within our area of operations is to utilize long-endurance platforms with the ability to use a multitude of sensors. Lighter-Than-Air (LTA) technologies have the potential to meet these operational needs," Harris said.
U.S. Senator Bill Nelson (D-Fla.) was also present for a familiarization flight on the airship and a demonstration of Surface Optics spectral imaging technology. Nelson is a senior member of the Senate's Armed Services Committee, which oversees the Pentagon and defense spending.
"This is a relatively inexpensive and fuel-efficient way for the Navy to get this high-tech equipment up in the air and working to track bad guys," Nelson said. "Military jets burn more fuel just on the runway than this blimp does during an entire flight."